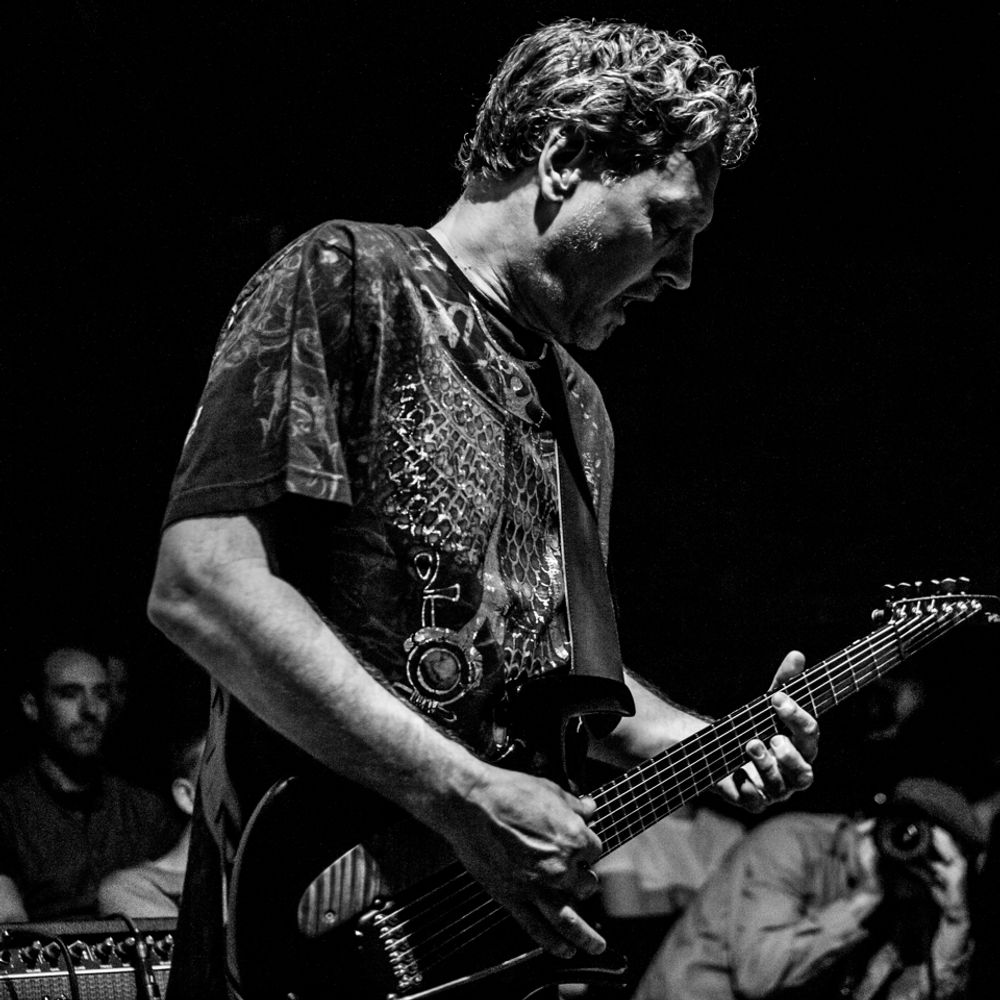 BIO
Raoul Björkenheim is a Finnish-American guitarist and composer who has been creating original music for the past four decades living in New York City and Helsinki, where he is presently based. Describing his on-going work as investigative guitarism, he is best known for an expressionistic and lyrical guitar style. Björkenheim's eclectic discography numbers 50+ albums, ranging from ambient soundscapes to visceral freejazz, from duo to big band. His large-scale works for symphony orchestra have yet to be recorded, and he has also composed scores for over ten films and dance productions.
Björkenheim has collaborated musically with Bill Laswell, Toshinori Kondo, William Parker, Mats Gustafsson, Hamid Drake, Ingebrigt Flaten, Paal Nilssen-Love, Gerald Cleaver, Henry Kaiser, Lukas Ligeti, Morgan Ågren, Paul Schütze, Edward Vesala and Juhani Aaltonen, for the labels ECM, Rune Grammofon, Cuneiform, Tum Records and Long Song records.
Björkenheim has been awarded the Georgie Prize for best jazz musician of the year, the Young Finland Award, the Emma prize for best jazz recording of the year, and been nominated three times for the Nordic Music Award.